magnetic-rose.net X Hubbyte Toy Store x Kixkillradio will be holding a giveaway for ToyCon 2014!
Up for grabs is a hand-crafted Nendoroid Japanese Table by Sheng aka Kixkillradio, awarded to the best Instagram post! All you need to do is visit Otakai Figure Society's display cabinet at ToyCon 2014 — located at Cabinet 16, take a picture, and put the hashtag #iloveotakai!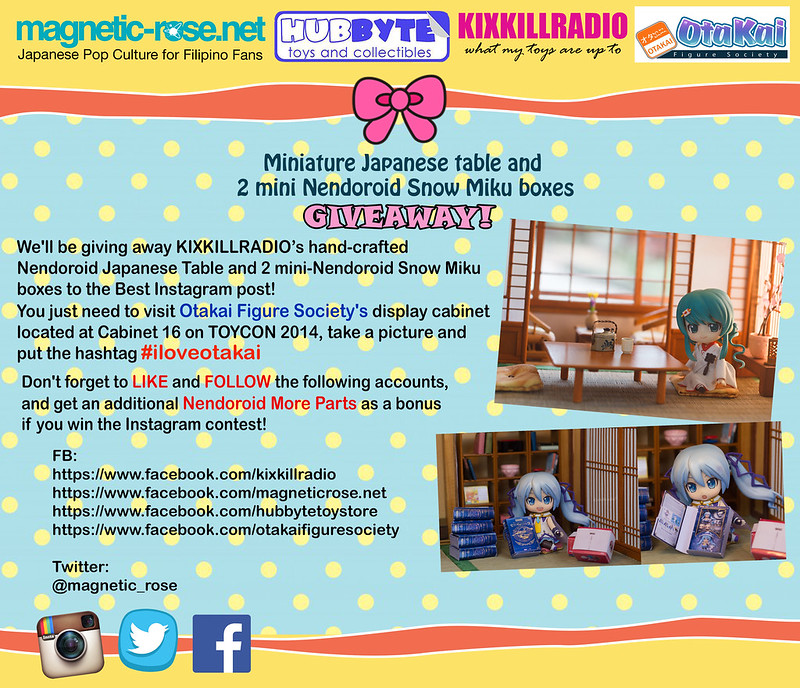 Don't forget to Like and Follow the accounts listed in our raffle app, to get an additional Nendoroid More Parts as a bonus if you win the Instagram contest! See you guys at the con!